"I have fought the good fight, I have finished the race, I have kept the faith."
2 Timothy 4:7
If you are anything like me, you have been watching the Olympics way too late into the evening (really, gymnastics at midnight, come on). I am mesmerized by the twists and turns, the elation of winning the gold, and most of all the stories of the young people who have arrived at the greatest of the world's competitions.
My favorite story this year is of Yusra Mardini. She and her sister fled Syria in August 2015. They left Lebanon and headed to Turkey. In Turkey, they boarded a boat to Greece. Thirty minutes into their journey, the boat started to sink as it took on water. She jumped out and swam the boat (and all its occupants) to safety. This took over three hours. Mardini said, "I thought it would be a real shame if I drowned in the sea, because I am a swimmer" (CNN).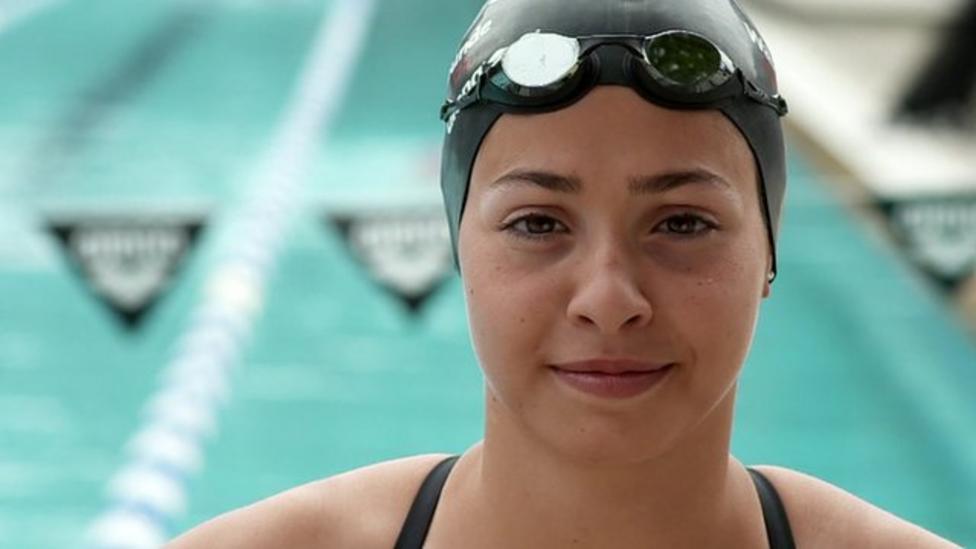 Yusra Mardini (BBC)
This kind of perseverance, and that of all the athletes who make it to the Rio competition, inspires us to be the best in our own personal arena. It reminds us that we, too, can achieve greatness. It may not be the kind worthy of a gold medal (really, my six year old can swim faster than me in the pool), however, it can be worth more than gold in the Kingdom of God. Christ promised His disciples that they would be able to do even more than He did, through Him! (John 15:12-14). Where is God calling you to serve Him in the Kingdom? If we are faithful and prayerful, God will show us the way.
Best of all, we are not alone. Jesus promises us that the Holy Spirit is inside of us and will never leave us (John 14:15-17). As we move through the challenges and hurdles that we face, may we fight against a spirit of timidity (2. Timothy 1:7), and hold tight to the promises that we can do all things through Christ who strengthens us (Philippians 4:13). So that one day, when we meet our Savior face to face, we can approach with humble confidence saying, "I have fought the good fight, I have finished the race, I have kept the faith" (2 Timothy 4:7).
-Rev. Michelle